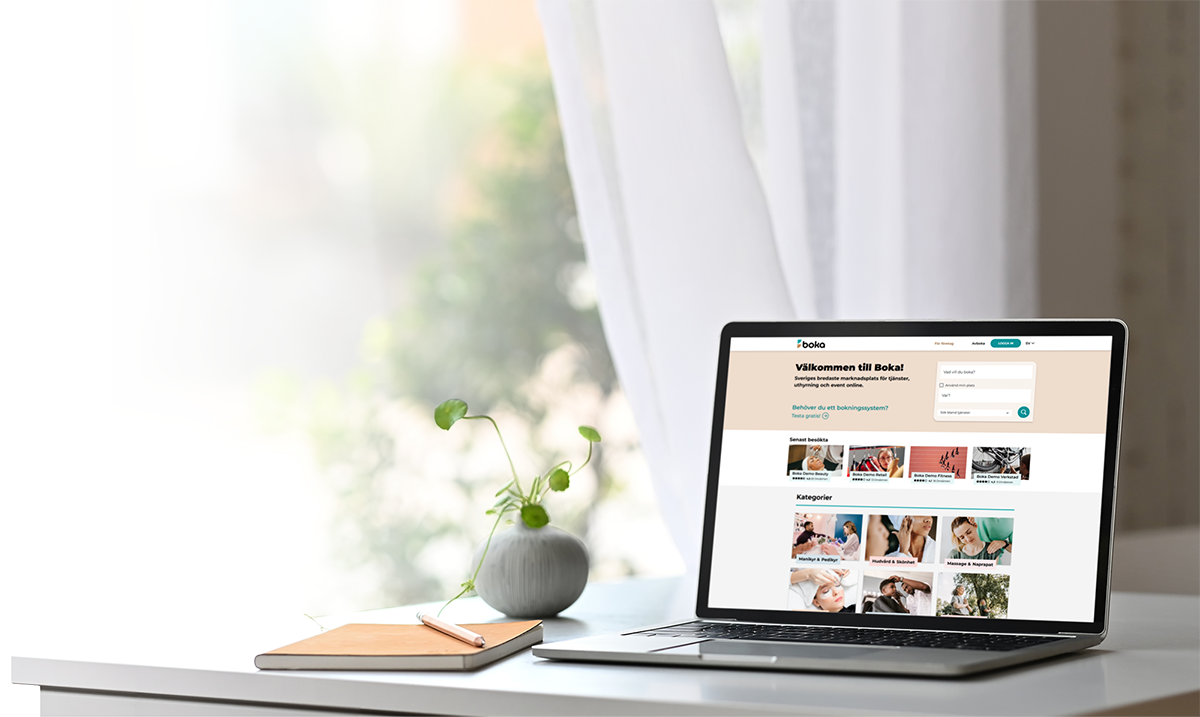 A complete booking system
- for services, rental and events!
Become bookable online in 5 minutes or get a specially adapted booking system after your wishes. Welcome to Boka!
Do you wish to read more about our booking system?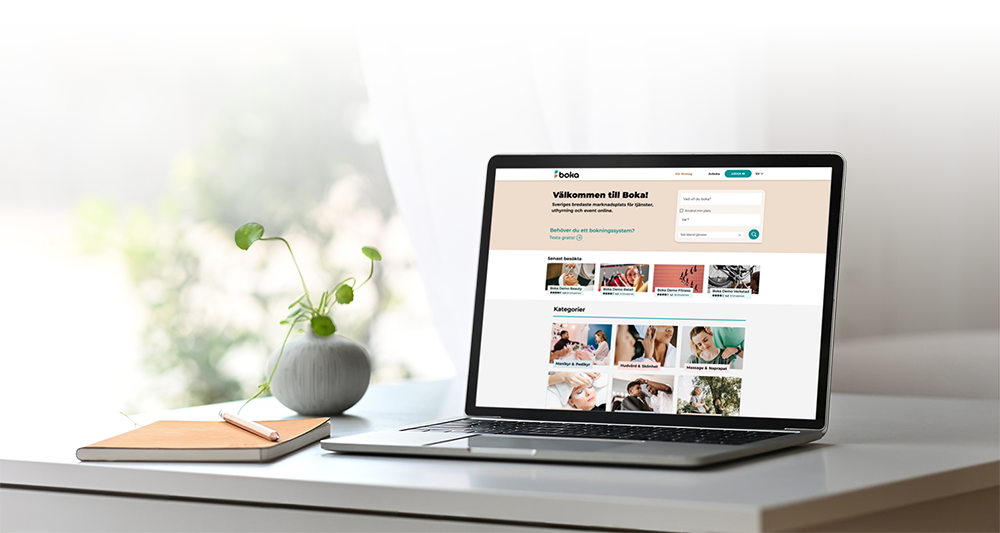 For businesses, associations and private individuals in need of
Wanting to book?
You can find hundreds of establishments in a wide range of trades on our marketplace!
To our marketplace
Do like some of Swedens biggest brands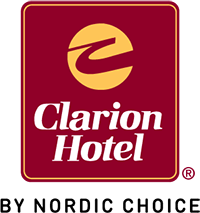 and all our other clients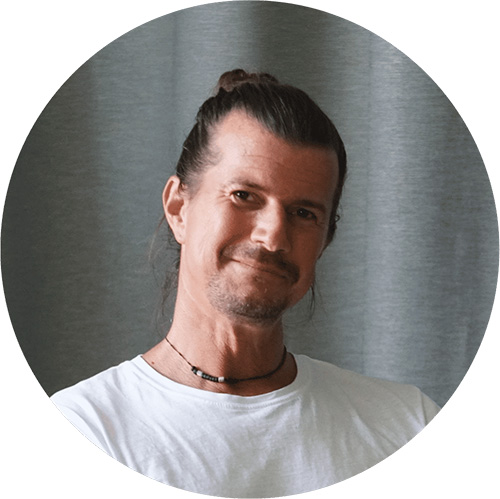 "Har väldigt mycket bra att säga om Boka. Bra funktionalitet, enkelt att administrera, fantastiskt bra support och det väldigt viktiga – enkelt för kunderna att boka. Dessutom är Boka.se väldigt lyhörda för nya idéer vilket är väldigt positivt. Rekommenderas starkt."
Kristove Sanchez Rueda, KID – Kristove Inside Development AB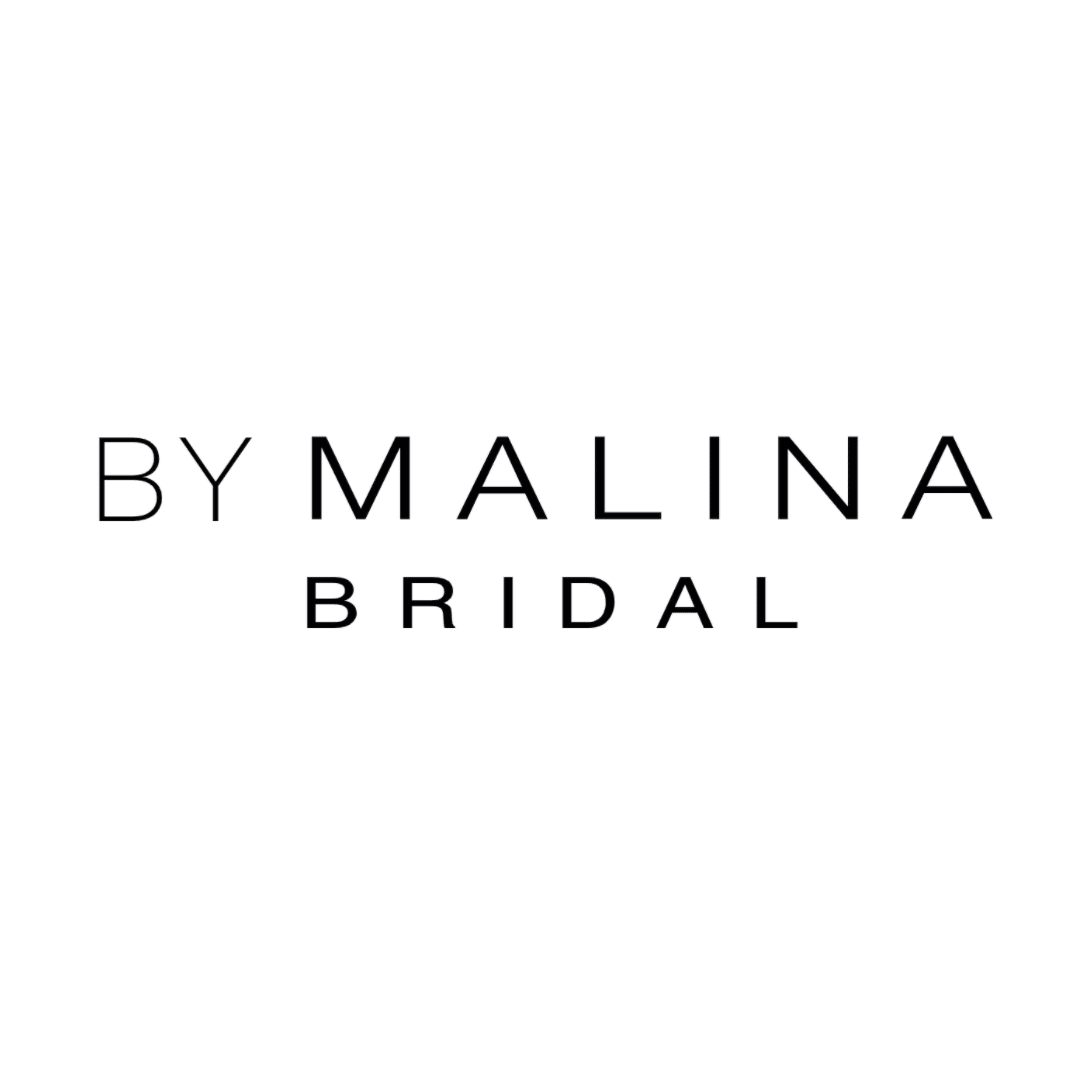 "Ett bra bokningssystem online är en förutsättning för driften av vårt Bridal showroom och kundflödet. Boka möjliggör enkel tidsbokning för våra kunder och är ett bra och användbart verktyg för våra medarbetare som underlättar det dagliga arbetet"
By Malina Bridal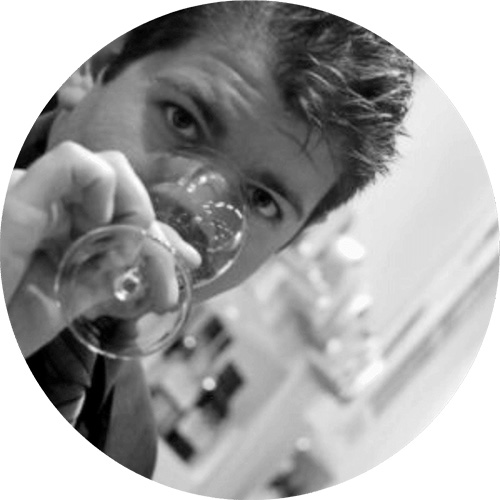 "Som en av de stora aktörerna inom upplevelseindustrin sökte vi en bra plattform för våra events. Boka.se hade den bästa funktionen och den bästa servicen för oss."
Michel Stetsko, Sweden Wine Club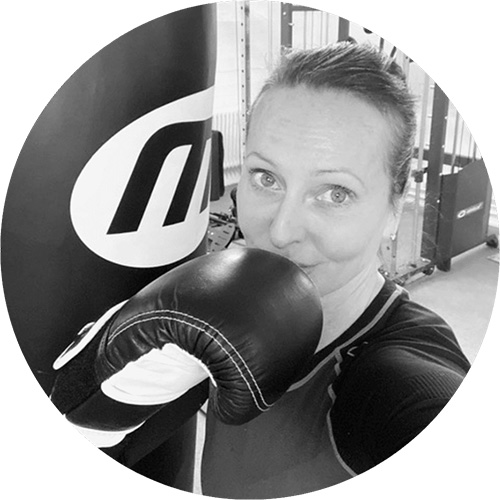 "Efter att under flera år löst bokningar själv via gratisappar så valde jag att testa boka.se. Ett otroligt bra beslut som spar mig och mitt företag massor av tid och som verkligen underlättar för mina klienter. Smidigt, enkelt och lättnavigerat"
Tanja Fylking, PT Studio Enskede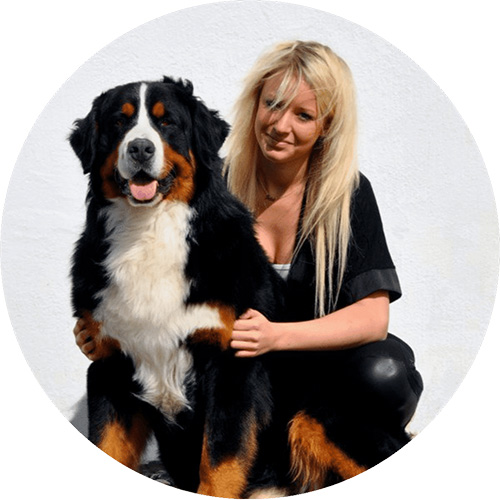 "Vi har använt oss av Boka i flera år, deras support svarar alltid snabbt och de har hjälpt oss med anpassningar som passar för just vår verksamhet. Bokas system är prisvärt och enkelt för både oss som företag och våra kunder att använda"
Julia Hierner, Trimtrion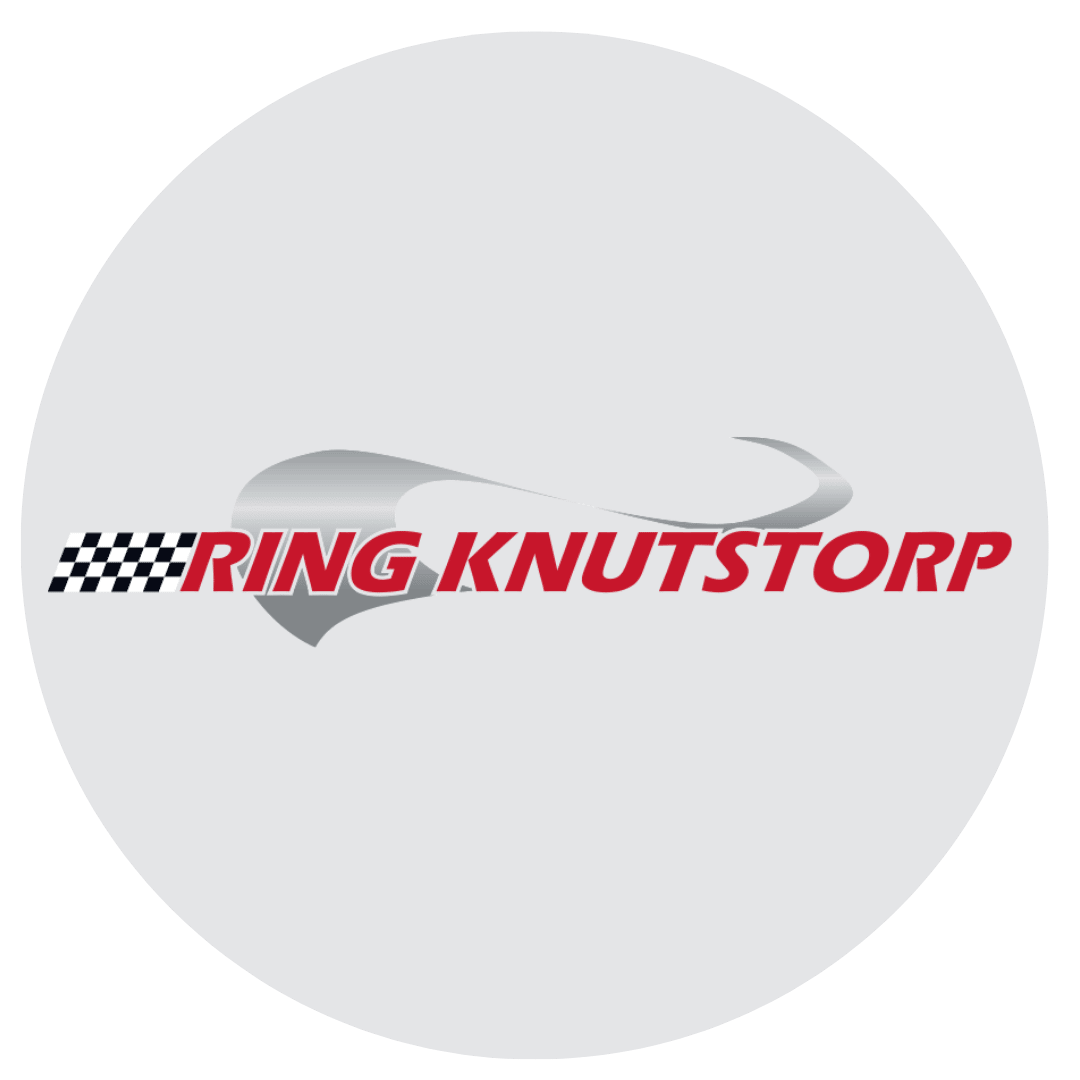 "Våra kunder kan numera nå oss dygnet runt och det tog mindre än en dag att sätta upp vårt system. Det är enkelt att administrera ger oss mer tid för annat"
Tino Carrasco, Ring Knutstorp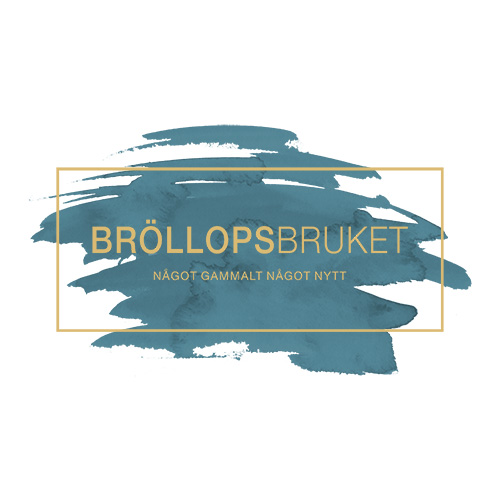 "Med Boka har vi fått en suverän bokningstjänst som våra kunder enkelt kan nyttja dygnet runt, medan vi fokuserar på vår kärnverksamhet. En enkel och smidig lösning som underlättar för såväl oss som våra kunder"
Frida, Bröllopsbruket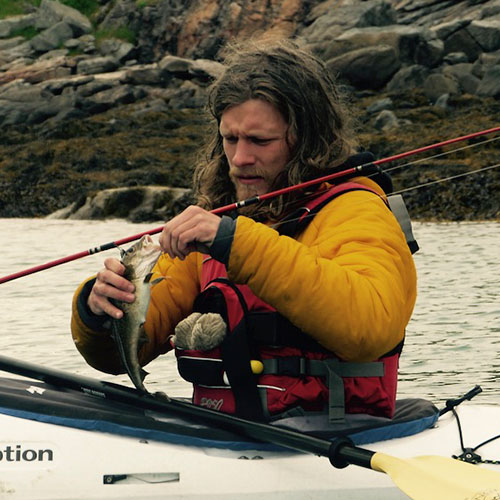 "Jag har studsat runt en hel del mellan nästan alla bokningssystem i Sverige i jakt på en smidig lösning. Integrationen mot Fortnox är världsklass"
Niklas Alexander, Flyta.nu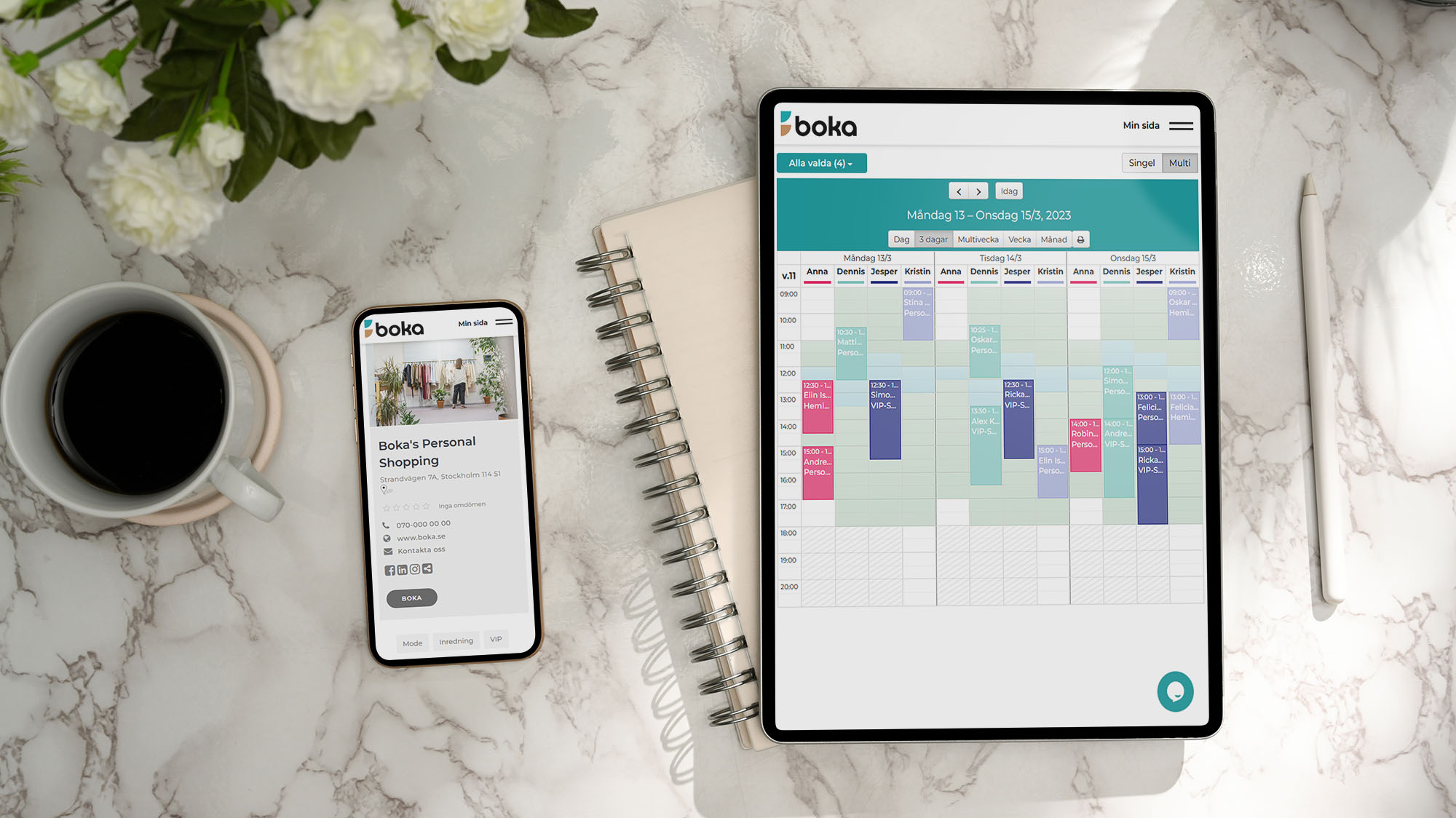 Happy clients
Try for free! No committment period
Our goal is happy clients! We are convinced that transparency and fair terms pay off in the long run, and to this end we have no commitment periods.  Try for free for 30 days!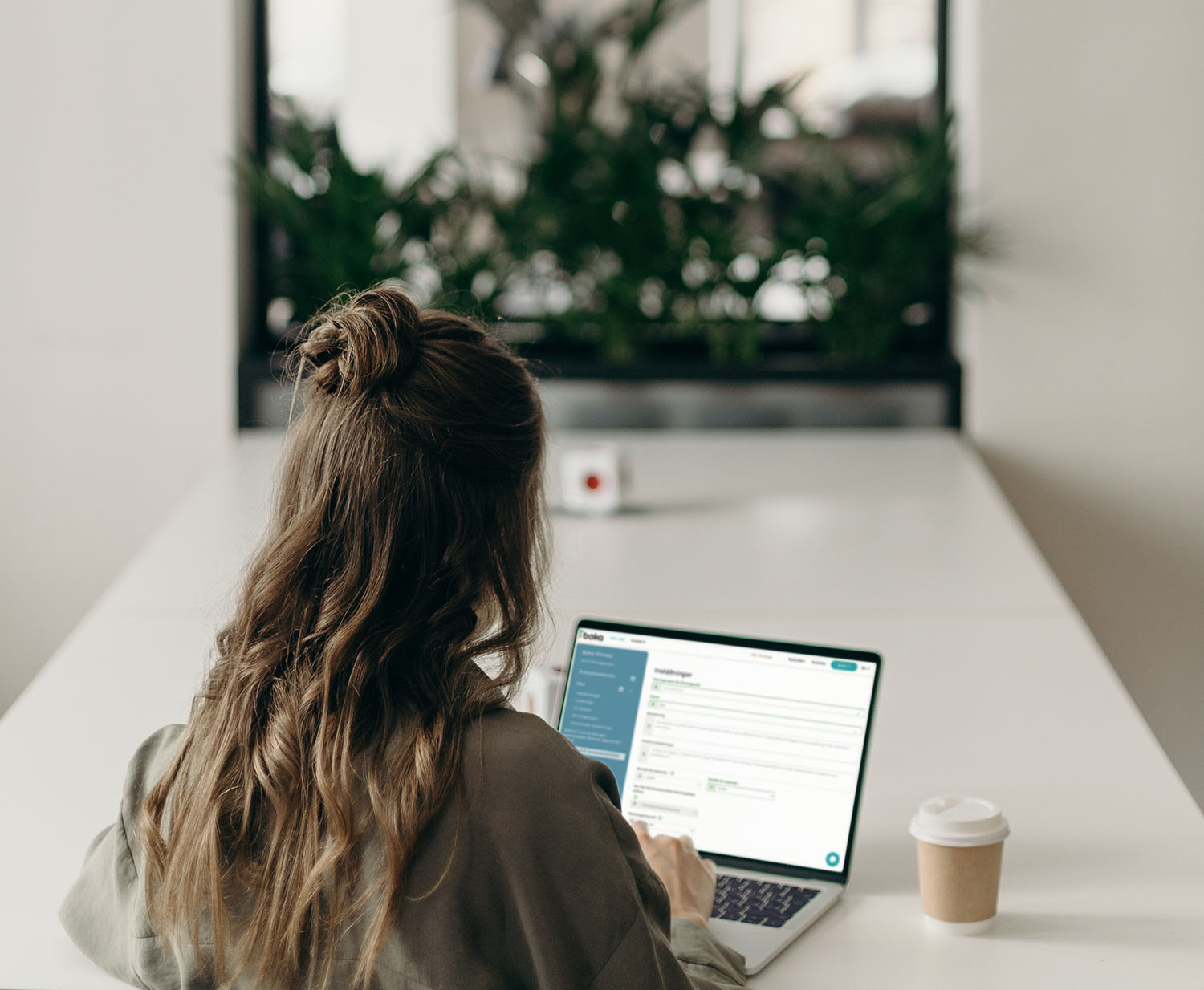 Booking system
Do you wish to learn more?
Discover our booking system and all its smart features that can help simplify your business! Learn more about how Boka fits your business and find the perfect solution for you.
Contact sales
010-10 10 920
Read more